Laminated Foil Pouches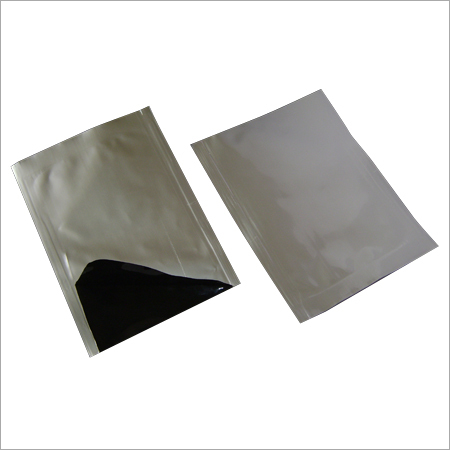 Laminated Foil Pouches
Product Description
We are
manufacturer and supplier of high quality
Laminated Foil Pouches, Foil Pouches And Paper Foil Pouches
from
GHAZIABAD
, India. We are manufacturing and supplying
Laminated Foil Pouches, Foil Pouches And Paper Foil Pouches
to various cities like, NEW DELHI, NOIDA, GHAZIABAD, MEERUT, SONIPAT, MANESAR, GREATER NOIDA, KANPUR, AMBALA, LUDHIANA, PAONTA SAHIB, MUZAFFARNAGAR, RANCHI,PATNA, JAIPUR, JAMMU, INDOR, GUJARAT, AHMEDABAD, MUMBAI, PUNE and many more.

By manufacturing, exporting and supplying the qualitative array of Laminated Foil Pouches, we have rooted ourselves as a prominent organization in the international market. Manufactured with the use of latest techniques utilizing superior quality raw materials, these pouches are also tested on several parameters by our quality controllers. We offer our provided pouches in various patterns and sizes as per the requirements of clients. Moreover, our offered Laminated Foil Pouches are ideal for packaging of different types of goods and are put forward for the clients at pocket friendly priced.
Features of Laminated Foil Pouches:
Smooth texture
Superior sealing strength
Perfect finish
Tear resistance
These are three catogory
Peelable foil pouch
Tear open foil pouch


Product details
| | |
| --- | --- |
| Grade | Laminated Foil Pouches |
| Closure Type | Heat Seal |
| Thickness | Laminated Foil Pouches |
| Printing Technique | Rotogravure |
| Layer | Laminated Foil Pouches |
| Size | Laminated Foil Pouches |
| Usage/Application | Packaging |
| Color | Laminated Foil Pouches |
| Material | Plastic |
Frequently Asked Questions
What is laminated foil?
A metal foil is attached to another material through the industrial process of foil laminating. The second substance is frequently a polymer-based film. A laminating machine that can coat adhesives and join various substrates is used in the foil lamination process.
How do you use laminating foil?
How to Foil Laminate
Print your project using a LASER PRINTER.
Cut your foil to appropriately cover the correct sections of your printed project.
Place project into a carrier (paper cover).
Insert the carrier with the project in it--into your pouch laminator.
Peel off the foil sheets.
What paper is best for foiling?
A smooth, untreated sheet of paper is going to work best for foil fusing. Some very lightly textured pages might work, but real textured paper with mountains and valleys won't allow the foil to adhere correctly. Glossy coatings will resist foil and might not produce a fully foiled appearance.